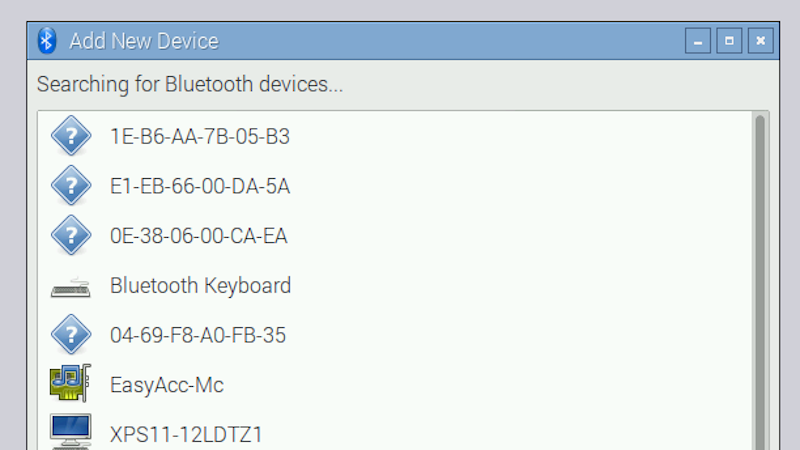 Those of you who know that Debian run their releases on a two-year cycle will therefore have been wondering when we might be releasing the next version, codenamed Stretch. In case, like me, you were wondering: Stretch is a purple octopus from Toy Story 3. New versions of applications Version 3. See the Sonic Pi release notes for more details of exactly what has changed. The Chromium web browser has been updated to version 60, the most recent stable release.
This offers improved memory usage and more efficient code, so you may notice it running slightly faster than before. The visual appearance has also been changed very slightly. Bluetooth audio In Jessie, we used PulseAudio to provide support for audio over Bluetooth, but integrating this with the ALSA architecture used for other audio sources was clumsy. PulseAudio is therefore no longer installed by default, and the volume plugin on the taskbar will no longer start and stop PulseAudio.
From a user point of view, everything should still work exactly as before — the only change is that if you still wish to use PulseAudio for some other reason, you will need to install it yourself. This has been changed for Stretch, so now applications like Raspberry Pi Configuration no longer assume this to be the case.
One other change is how sudo is handled. We are no longer assuming this to be the case, so now desktop applications which require sudo access will prompt for the password rather than simply failing to work if a user without passwordless sudo uses them.
If a Sense HAT is connected, the extension will control that in preference to the emulator. Fix for Broadpwn exploit A couple of months ago, a vulnerability was discovered in the firmware of the BCM43xx wireless chipset which is used on Pi 3 and Pi Zero W; this potentially allows an attacker to take over the chip and execute code on it. The Stretch release includes a patch that addresses this vulnerability. How to get Raspbian Stretch As this is a major version upgrade, we recommend using a clean image; these are available from the Downloads page on our site as usual.
Upgrading an existing Jessie image is possible, but is not guaranteed to work in every circumstance. If you wish to try upgrading a Jessie image to Stretch, we strongly recommend taking a backup first — we can accept no responsibility for loss of data from a failed update.
Both files will require sudo to edit. There is an intermittent bug in the interaction between the RealVNC server application and the desktop — you might find that the taskbar sometimes vanishes when booting if the VNC server is enabled. This is intermittent, so rebooting a few times may help. There is a bug in the hardware video acceleration for the Chromium browser, which is causing crashes on some videos and animations. Fixes for these three bugs are now available for download — to get them, do: This is due to a font package which was present in Jessie but not included in Stretch.
A suitable alternative is the Droid fonts package — to install it, do: