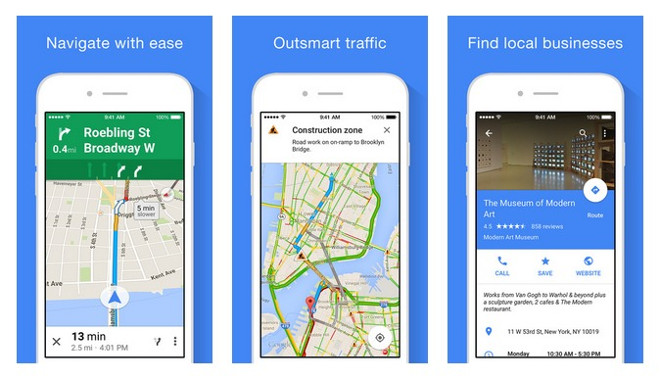 Dec 3, Norway So without question google maps is one of my most used apps. Anyway, the pluses are many, but there is one thing that drives me so insane that I rank this app a 3 instead of a 5, that one thing is extremely untimely short freeze ups. Just today I had put in my destination, had the route, and was on my way. A while later I saw an exit sign and thought that could be my exit. I pulled the app back up to check and Almost broke my new iPhone X. And that exact thing has happened on multiple occasions with multiple phones.
Great, but flawed Dec 3, Norway So without question google maps is one of my most used apps. This as I later realized was one subway stop away from where I was supposed to be. It wasn't until I asked a pedestrian that he said I was at the wrong stop. I had to sprint half a mile to make my bus. The funny thing is that I typed in the address two to three times and all 3 times Google got the address wrong. However I then typed in the address in Apple Maps and found that Apple gave me the correct address.
I then checked in Google Maps, type in the original address and "somehow" GMaps definitely gather user data on Apple Maps because they're diabolical Google gets it right.
This makes no sense to me, Google only corrected the address after I double checked in Apple Maps. Failed me Jan 18, Dmas It took me to streets that were closed!
My kids had a field trip, and the fwy was closed in Santa Barbara. I already knew this, so I wanted to make sure I leave early enough to take whatever detours I had to take. Google maps said I would make it in 2. I checked Waze another GPS app and that said it would take me 3. We left early, and when we reached the part where the fwy was closed, it detoured me to streets that were closed off!
Tried other streets, all closed!! I then used Waze, to see if there was another way, and Waze said I would have to go all the way around, through the 5 fwy.
That would take me 4 hours from where I was! We obviously didn't make it to our field trip and ended up just going to a park in Santa Barbara, then headed back home. I should have used Waze from the beginning. I've had prior issues with Google Maps before, like, it routing me in loops and circles, but never thought too much about it. It is the most used GPS app, so I thought it was the best. This time it pushed my buttons. It's real time, with real users!